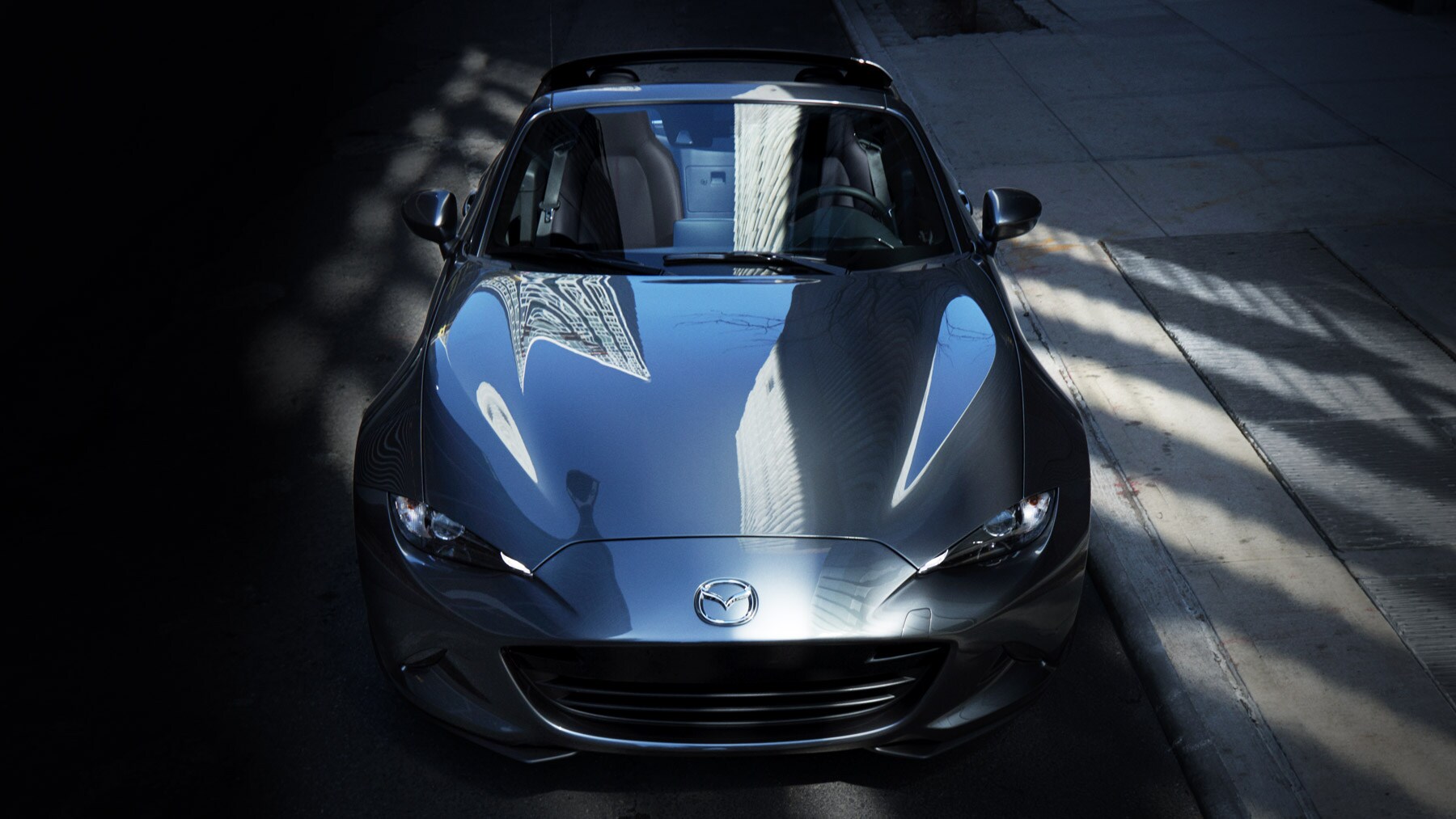 There's nothing quite like the summer here in the Ellicott City, MD area, and local drivers are looking for any way to get outside and enjoy the beautiful weather. One way of doing this is by purchasing a new car for the summer. And here at Heritage Mazda Catonsville, we have a wide variety of vehicles that would be perfect for the season. From open-air convertibles to adventurous SUVs, we have a summer vehicle for every type of driver near Ellicott City.
The most obvious way of enjoying the summer is by driving a convertible. Luckily, the Mazda brand makes one of the most affordable and best-selling convertibles in America, the 2017 Mazda MX-5 Miata. There are actually two versions of the 2017 Mazda MX-5 Miata, the standard convertible where the entire roof retracts, and the RF (Retractable Fastback), where only the overhead roof panel and rear window retract. No matter which version of the convertible you choose, you'll be treated to a stylish car that's packed with both standard and optional features.
Of course, not everybody wants a convertible for the summer, and another popular option is an adventurous SUV that can handle outdoors activities like camping, hiking, and fishing. We have a number of different SUVs here at our Mazda dealership serving Ellicott City, with one of the most popular being the 2017 Mazda CX-5. With its available all-wheel-drive, optional 18-inch wheels, and large amount of in-cabin storage and people space, this crossover SUV is suited for taking drivers where the pavement ends. It also boasts a cutting-edge infotainment system to keep you entertained while you're on the way to your destination.
Test drive a summertime Mazda vehicle right here at Heritage Mazda Catonsville!