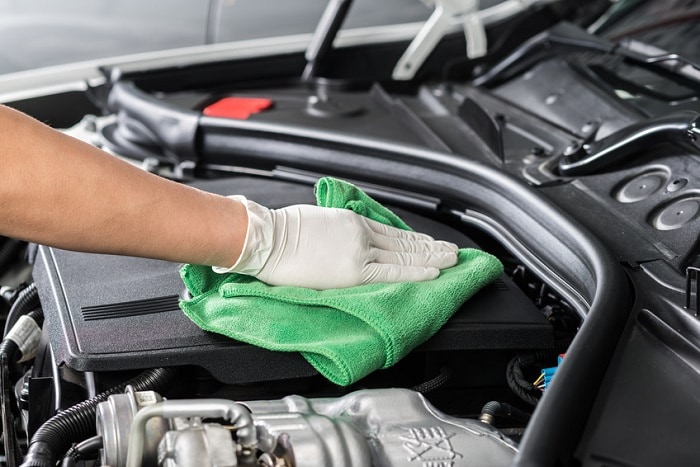 Here at our Mazda dealership serving Ellicott City, MD, one of the most common questions we get is regarding the different engine types found under the hood of Mazda vehicles. If you've spent enough time around vehicles, you'll likely know that there are a few different categories of engines, and the Mazda cars that we sell at our dealership are equipped with either a four-cylinder engine or a V6 engine. Our friendly dealers are happy to explain the differences between these engines, as well as the pros and cons of each.
First, it is important to know that the number of cylinders that an engine contains is a vital factor in the overall performance of the engine. Put simply, each cylinder contains a piston that pumps inside of it, and each of these pistons turn the crankshaft. The more pistons that are pumping, the more power that can be generated.
In the past, four-cylinder engines weren't as popular as six-cylinder engines due to their slow speed and acceleration. However, recent innovations by automakers such as Mazda have made four-cylinder engines lighter and more fuel-efficient than ever before. They're a great choice for drivers looking for an affordable, fuel-efficient, and zippy engine.
On the other hand, six-cylinder engines, also known as V6s, are typically found in larger vehicles like the 2019 Mazda CX-9. V6 engines are configured in a more compact "V" shape, and they are known for being powerful and quiet. However, some V6 engines can struggle when it comes to fuel-efficiency, and vehicles equipped with V6s tend to be more expensive.
To test drive Mazda vehicles with V6 and four-cylinder engines, head on over to Heritage Mazda Catonsville today.