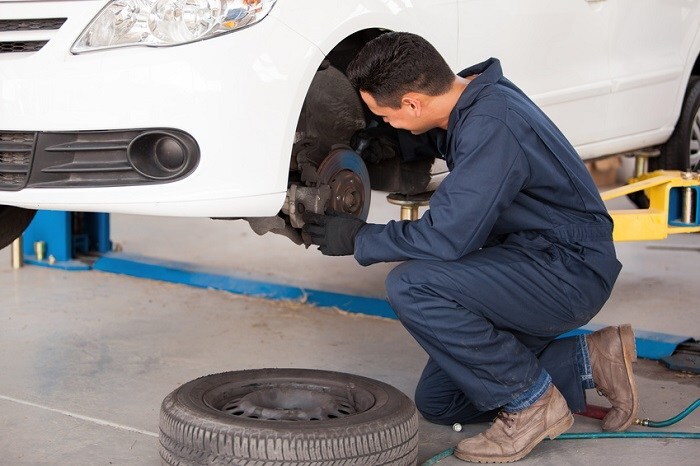 Your car's brakes aren't something that you want to take lightly. As the primary parts that help your vehicle come to a complete stop, brakes are absolutely essential for safety and performance. If you're experiencing brake issues, you don't want to ignore them until they become a safety issue. Here at our Mazda service center, our expert technicians are ready to give your car's brakes a thorough inspection.
Before we tell you about what a brake inspection entails, it's best to have a basic idea of how the brakes work. When you hit the brakes, it tells the cylinders to supply brake fluid to your brake calipers so that they power the brake pads. Then, pressure from the brake pads is applied to the brake rotors, which gives you the necessary friction to bring your vehicle to a complete stop. Unfortunately, brake pads, as well as rotors and calipers can wear down after years of use, so it's important to get your brakes inspected on your Mazda car at least once per year.
During your brake inspection at our Mazda dealership in Baltimore, MD, our highly-experienced technicians will take a close at different brake parts. These parts include brake pads, calipers, rotors, wheel cylinders, hardware, hoses, parking brake cables, fluid, wheels bearings, and master cylinder fluid exchange. As far as timing goes, we recommend that at the very least, you have your brakes inspected at the first signs of a brake problem. Early detection is key because the sooner that you can fix the issue, the less money that you'll end up spending and the less likely that it becomes harmful to your vehicle's safety.
For a friendly and thorough brake inspection, stop by Heritage Mazda Catonsville today to speak to a mechanic.