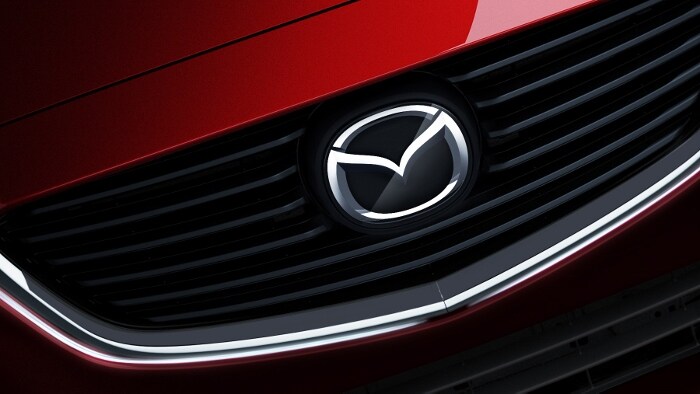 Here at Heritage Mazda Catonsville, there's no doubt that we're thrilled about the 2018 Mazda lineup that we have on our lot. But we also know that drivers near Ellicott City, MD are always looking toward the future, and the 2019 Mazda vehicles are already nearing completion. One of the earliest 2019 Mazda vehicles that we've been able to get a look at is the 2019 Mazda3. This upcoming sedan will feature numerous upgrades to its powertrain, cabin, and advanced technology features.
The main attention-grabber about this new Mazda sedan is its new multipatent-protected 2.0-liter SKYACTIV®-Xengine. For years, Mazda has been at the forefront of powertrain innovation with its SKYACTIV® line, but this new engine will push the automaker into new territory. Put shortly, Mazda achieves compression ignition with this new engine by using a spark plug as combustion control. This process generates a new acronym called SPCCI (Spark Plug Controlled Compression Ignition). SPCCI is a first in the automotive industry, and it will allow the 2019 Mazda3 to achieve between 10 and 30 percent more torque and sufficient fuel-economy improvement to allow a shortening of the axle ratio. All of this innovation will improve acceleration and aid overall performance.
Total fuel-efficiency numbers aren't yet available, but they're rumored to be a 20 to 30 percent improvement over the 2018 Mazda3. Outside of the new SKYACTIV®-X engine, we don't know much about the 2019 Mazda3, but this engine announcement is more than enough to get us excited.
For now, the 2018 Mazda3 is more than enough to tide us over. With its fuel-efficient engine, long list of technology features, and abundant style, the 2018 Mazda3 is the perfect commuter sedan. Come see for yourself at Heritage Mazda Catonsville!