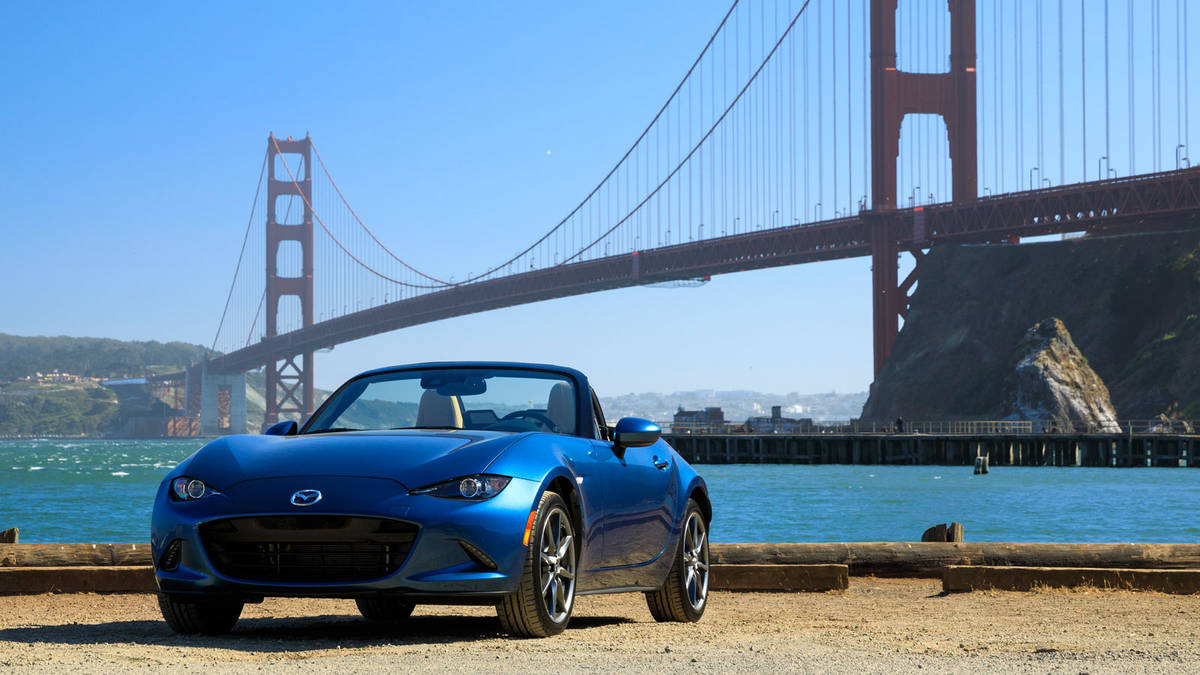 For years now, Baltimore, MD drivers looking to get their hands on a fun-to-drive sporty roadster that doesn't break the bank have turned to the Mazda MX-5 Miata. This sporty two-seat convertible has carved out a unique spot in the automotive industry, and it shows no signs of slowing down. Here at our Baltimore, MD Mazda dealership, we're thrilled to announce that we now have the new 2019 Mazda MX-5 Miata on our lot.
As always, the 2019 Mazda MX-5 Miata is a two-door sport convertible that's engaging, stylish, and fun to drive. Now that professional automotive review sites are beginning to test drive this vehicle, they have nothing but praise for it. Motor Trend Features Editor Scott Evans said it best when he stated in the site's review of the vehicle: "This remains the best sports car for the money in the world, full stop. You cannot have more fun per dollar spent. They nailed it."
For the 2019 model year, the zippy engine is 17 percent more powerful than last year's version, now cranking out 181 horsepower. It accelerates from zero to 60 in just 5.7 seconds and hits a quarter mile in 14.4 seconds at 95.5 miles per hour. However, most drivers don't choose the Mazda MX-5 for its power, as they love its nimble handling, light and precise steering, and crisp turn-in.
When it comes to features, each trim of the new Mazda Miata comes standard with a rearview camera, traffic sign recognition, automatic braking below 19 miles per hour, and different variations of the i-ACTIVSENSE® suite of safety features.
To see what the professionals are raving about, come down to Heritage Mazda Catonsville to get a glimpse of the 2019 Mazda MX-5 Miata.