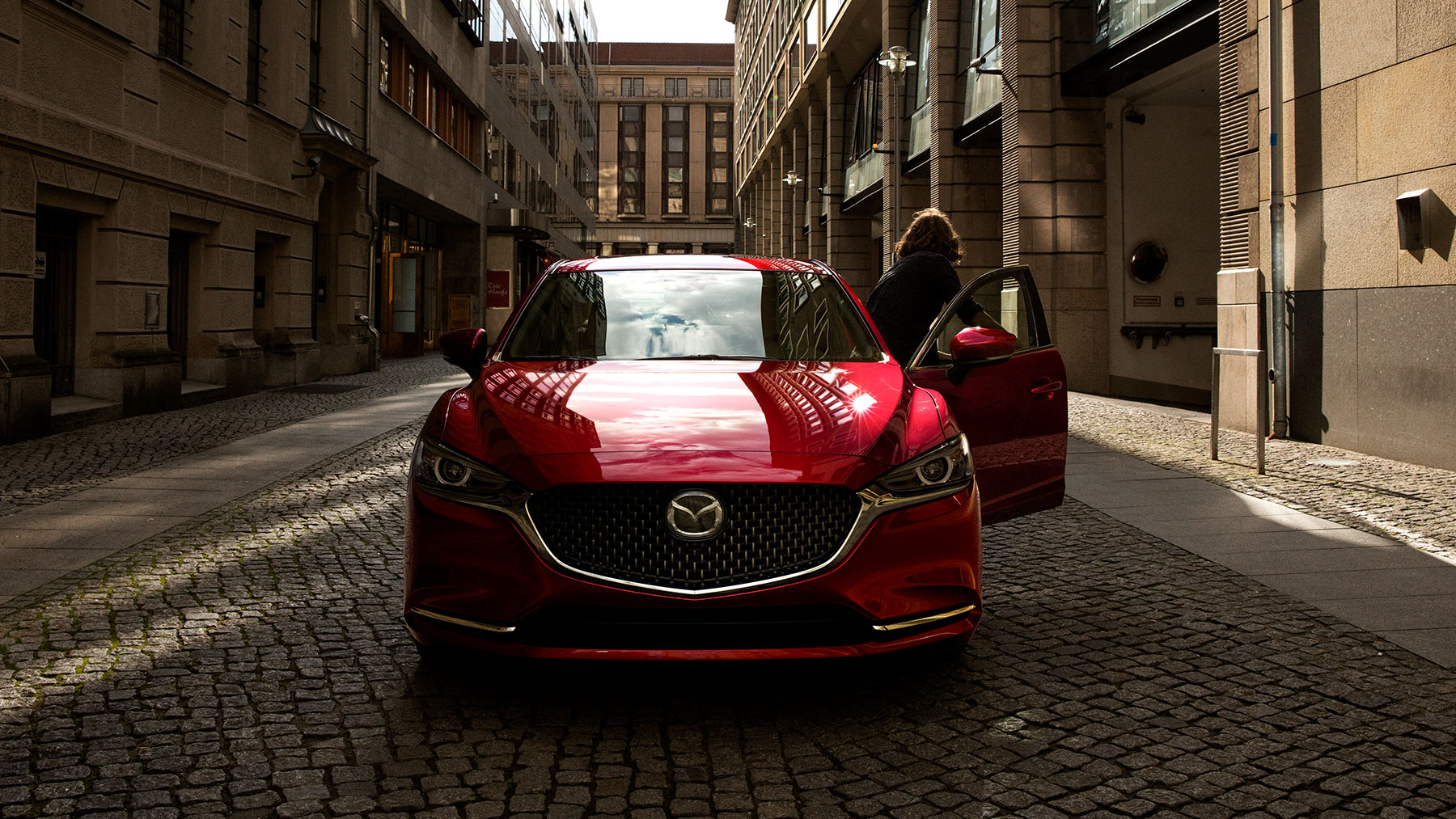 A midsize sedan is an excellent choice for drivers looking for a comfortable and efficient vehicle for their everyday commute, as well as small families seeking a safe and practical vehicle. Here at Heritage Mazda Catonsville, the 2019 Mazda6 is our top pick for a midsize sedan, but we understand that this is a crowded segment and drivers near Baltimore, MD will want to compare it against similar vehicles like the 2019 Nissan Altima. Here is a brief comparison between the two vehicles.
Safety
The 2019 Mazda6 has innovative Whiplash Reducing Headrests, which use special technology to protect the driver and passenger from whiplash. The Nissan Altima doesn't offer this system. Both the vehicles have additional features like crash mitigating brakes, rearview cameras, and available around-view monitors.
Engine
The 2019 Mazda6 boasts a standard 2.5-liter DOHC four-cylinder engine that produces 186 lb-ft of torque, compared to the only 180 on the base engine of the Nissan Altima. Moving up to the Grand Touring and Signature trim, the standard 2.5-liter turbocharged four-cylinder produces 250 horsepower and 310 lb-ft of torque. The upgraded engine on the Nissan Altima doesn't quite measure up, producing 248 horsepower and 273 lb-ft of torque.
Fuel Economy
The 2019 Mazda6 boasts an engine control system that can shut down half of the engine's cylinders, which improves the car's fuel economy. The Nissan Altima does not offer such a system.
In-Cabin Features
The Grand Touring Reserve and Signature trims of the new Mazda car have a standard heads-up display that projects speed and other key information in front of the driver's line of sight. The Nissan Altima does not have a heads-up display.
To see what else makes the 2019 Mazda6 stand out from the competition, give it a test drive at Heritage Mazda Catonsville.