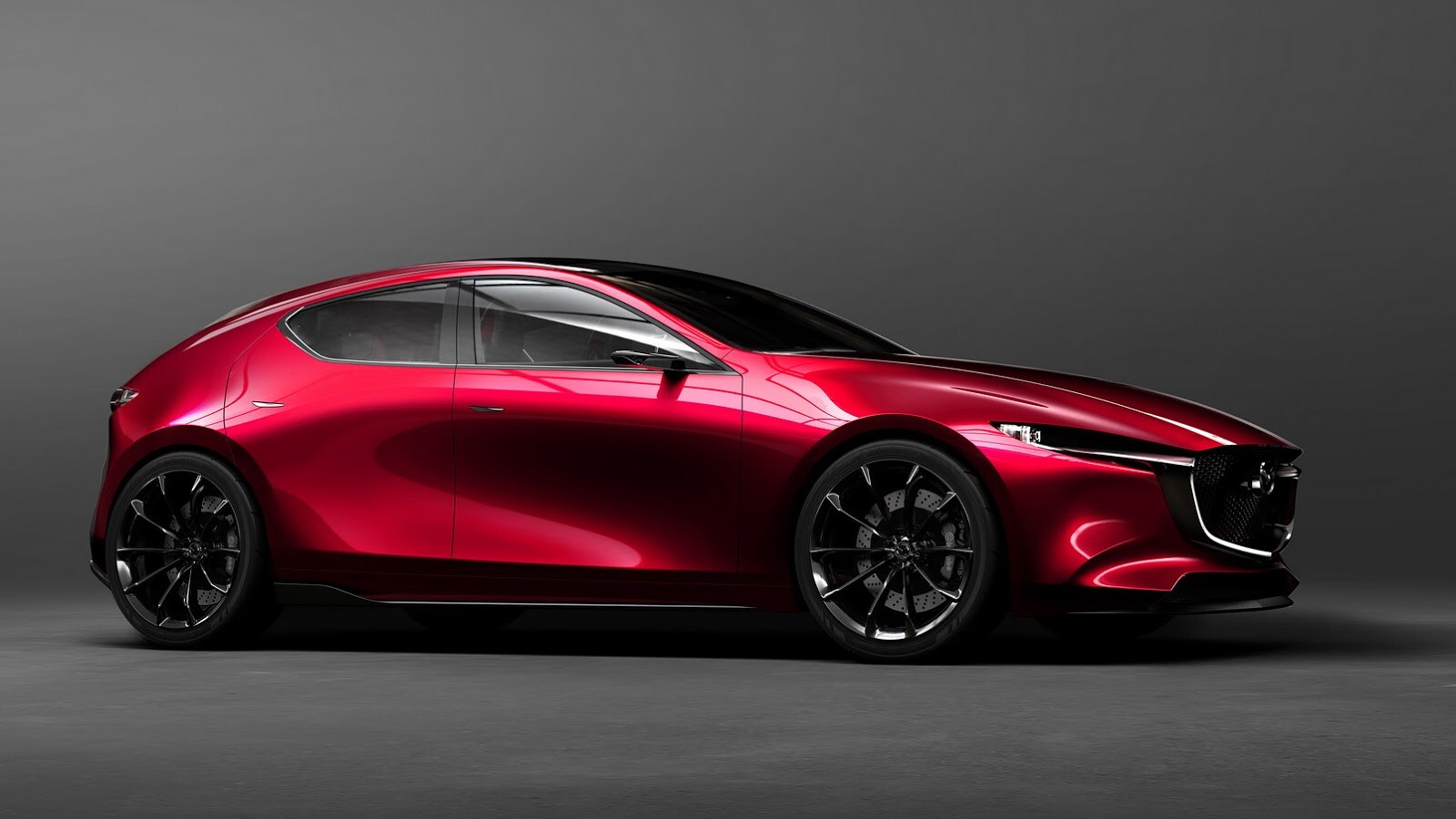 The Chicago Auto Show is currently taking place, and as one of the largest automobile showcases in the country, it is where all the biggest automakers go to show off their hot new vehicles. So far, one of the stars of the show has been the 2019 Mazda3, which is the latest update to the popular sedan. Here at Heritage Mazda Catonsville, we have some good news for Baltimore, MD drivers: the hot new 2019 Mazda3 is now available at our dealership.
Like previous versions, the 2019 Mazda3 is a five-seat, four-door car that is available as both a sedan and a hatchback. However, the styling on both body types has been revamped, and the eye-catching design is what will first draw people to the vehicle. The automaker's design language, known as Kodo, has evolved, and the sedan now appears to be longer and sleeker, incorporating design cues from the stunning Vision Coupe concept that Mazda debuted.
Moving on to the interior of the 2019 Mazda3, drivers will be treated to a larger Commander infotainment controller and extra menu shortcut buttons. Additionally, the central 8.8-inch display is larger than previous versions, with crisper graphics and an easier-to-use menu structure. Newly available safety features include a driver-inattention warning system, a front cross-traffic warning system, and an enhanced adaptive cruise control system that operates the accelerator, brakes, and steering when cruising on the highway or in traffic jams.
Looking under the hood, you'll find one of four different engine options: 1.5-, 1.8-, 2.0-, and 2.5-liter four-cylinder variants. The 2.0-liter four-cylinder engine is supercharged and features spark-assisted compression.
Test drive the new 2019 Mazda3 right here at Heritage Mazda Catonsville.