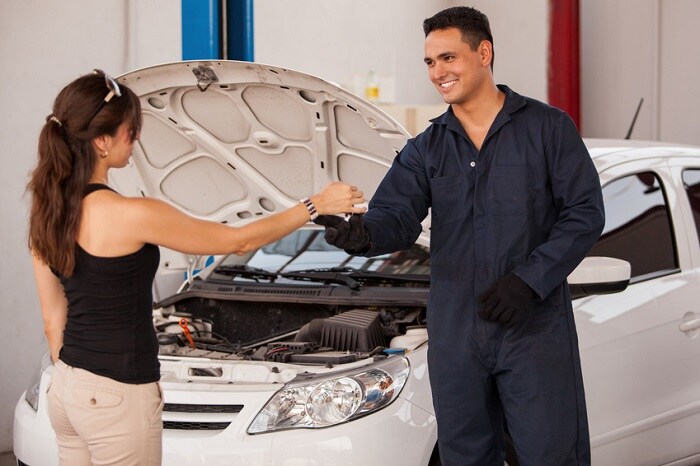 Now that the temperatures are heating up, drivers near Owings Mills, MD are doing everything they can to stay cool. The last thing you want on a scorching summer day is for your car to break down on the side of the road, and one of the best ways of preventing that from occurring is by getting a vehicle checkup. Our team of mechanics is standing by in our Mazda service center, and during your summer service checkup, we'll pay special attention to the components that are hit the hardest this season.
Oil: One of the most important rules of vehicle maintenance is to get your oil changed at regular intervals. If you're using conventional motor oil, the recommended interval between changes is 3,000 to 5,000 miles, and if you're using synthetic oil, that number increases to 7,500 miles or more.
Coolant: The coolant in your car's radiator keeps your engine from overheating and also guards against corrosion and lubricates your water pump. Over time, heat can cause your coolant to lose its effectiveness, which is why we'll inspect it to ensure it's in optimal condition.
Battery: Whether you're driving a 2019 Mazda6 or Mazda CX-9 near Catonsville, MD, it's vital that your battery has adequate charge and is clean. The heat of summer can be harder on a battery than the cold of winter, as it weakens its charge and causes excessive corrosion. It can even evaporate the fluid.
A/C: Your car's air conditioning system is especially important during the summer. Instead of waiting until it stops working, take preemptive action and get it checked out at our Mazda service center.
To schedule a service appointment with our mechanics, give us a call at (443) 341-5577.