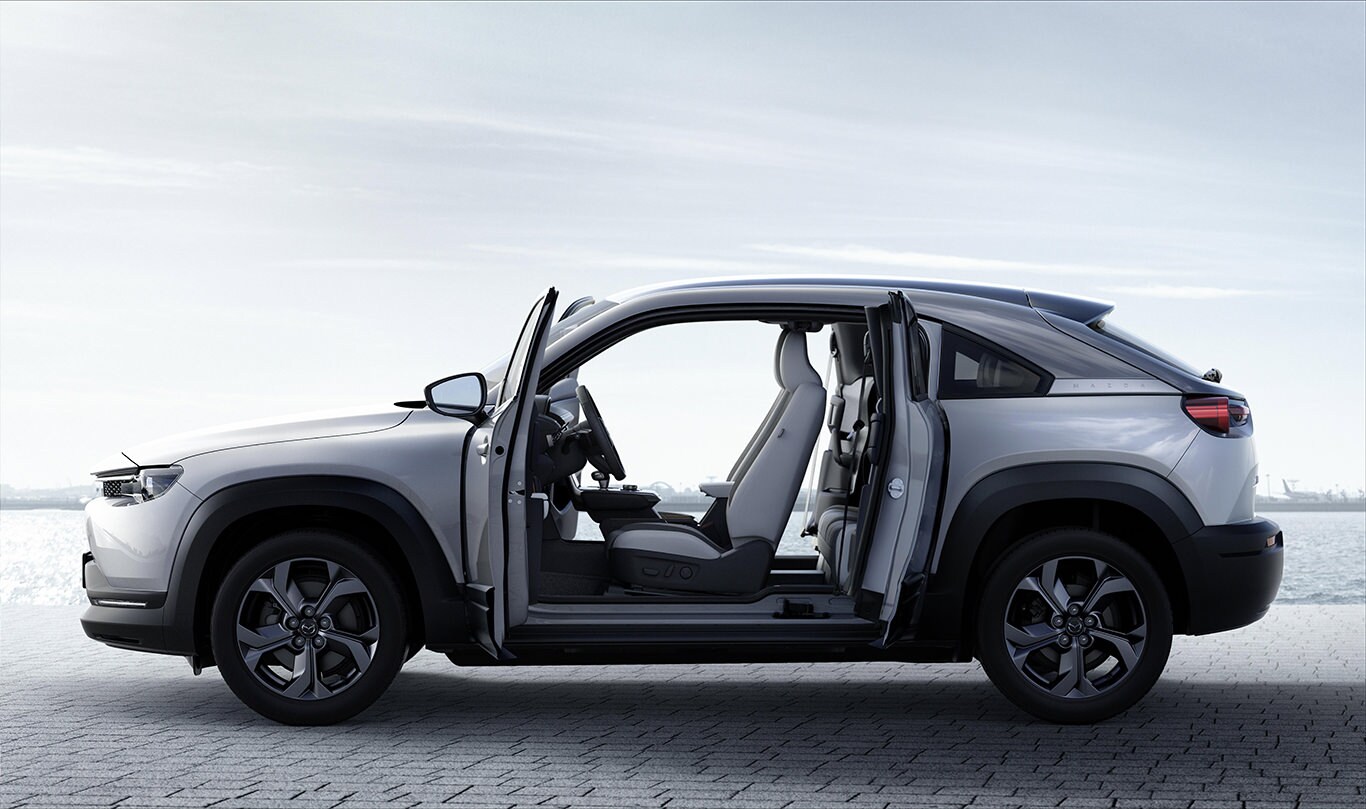 When it comes to new vehicle technologies, Mazda has always been an automaker that is ahead of the curve. Now that EVs (electric vehicles) are on the horizon, Mazda is creating its own, the
Mazda MX-30
, which will be unveiled at the 2019 Tokyo Motor Show. Here at
Heritage Mazda Catonsville
, we may not have had the opportunity to drive this vehicle yet, but we do know a few things about the first Mazda EV.
The engineers at Mazda know that the relationship between people and cars continues to change over time. Today, during the period of rapid change, Mazda is putting forward a Human Modern concept in the Mazda MX-30 to express our daily joy with cars. This philosophy is based on the classic Mazda Kodo design language and places a large emphasis on beautiful shape and craftsmanship created with human hands.
The Mazda Human Modern concept extends to the driving performance of the upcoming Mazda MX-30. The SUV incorporates further-evolved Mazda-unique Jinba-ittai driving performance, which is achieved through the human-centric development philosophy. Under the hood, you will find a lithium-ion battery with a prismatic cell that outputs a total voltage of 355 volts.
When it comes to safety, Mazda leaves no stone unturned in this new Mazda SUV. The vehicle is equipped with the i-Activsense suite of advanced safety technology, which bundles together injury and damage-mitigating brake technology, Smart Brake Support, and collision prevention. Finally, you'll also find a new technology that assists avoiding deviation from the driving lane through monitoring the curb, in addition to lane markings.
Visit Heritage Mazda Catonsville if you want to learn more about the upcoming Mazda MX-30.