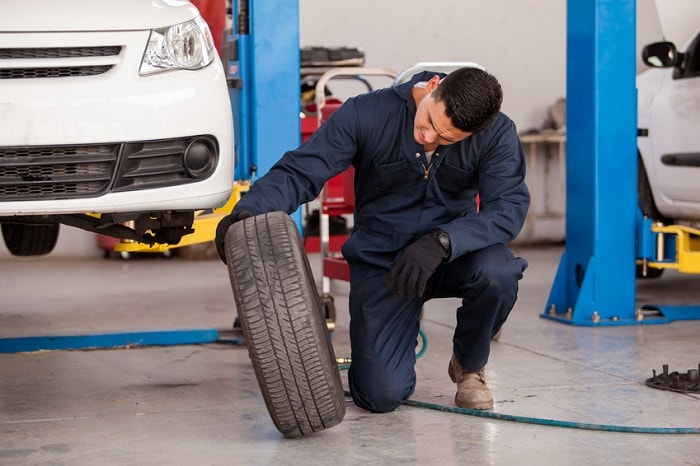 As the weather starts to cool down in Baltimore, MD, it becomes especially important to check the air pressure of your vehicle's tires. Changes in the temperatures are one of the things that can cause air pressure to rapidly increase or decrease, and properly working tires are one of the most important aspects of a safe Mazda car. Here at the Mazda service center at Heritage Mazda Catonsville, our team of experienced mechanics is standing by to give your vehicle a tire air pressure check.
Tire air pressure checks are an essential part of regular vehicle maintenance, whether you're driving a new Mazda car or an older model. A properly inflated tire will provide longer life, quicker steering response, better fuel efficiency, and a smoother ride than an improperly inflated tire. Both underinflation and overinflation can cause issues such as premature tread wear and possible tire failure.
How do you know that your tires are not properly inflated? If this is the case, you'll start to notice various signs when you're driving. You may notice that your car pulls off to one side, that your fuel-efficiency has decreased, or that it takes longer to accelerate. If you notice any of these things occurring, it could be due to improperly inflated tires. Instead of attempting to diagnose what could be a complex issue on your own, it is best to bring your Mazda car to an experienced mechanic like one here at our Mazda service center. We also have a tire center, which sells a variety of authentic Mazda summer tires, all-season tires, and performance tires.
Schedule a service appointment today here at Heritage Mazda Catonsville.