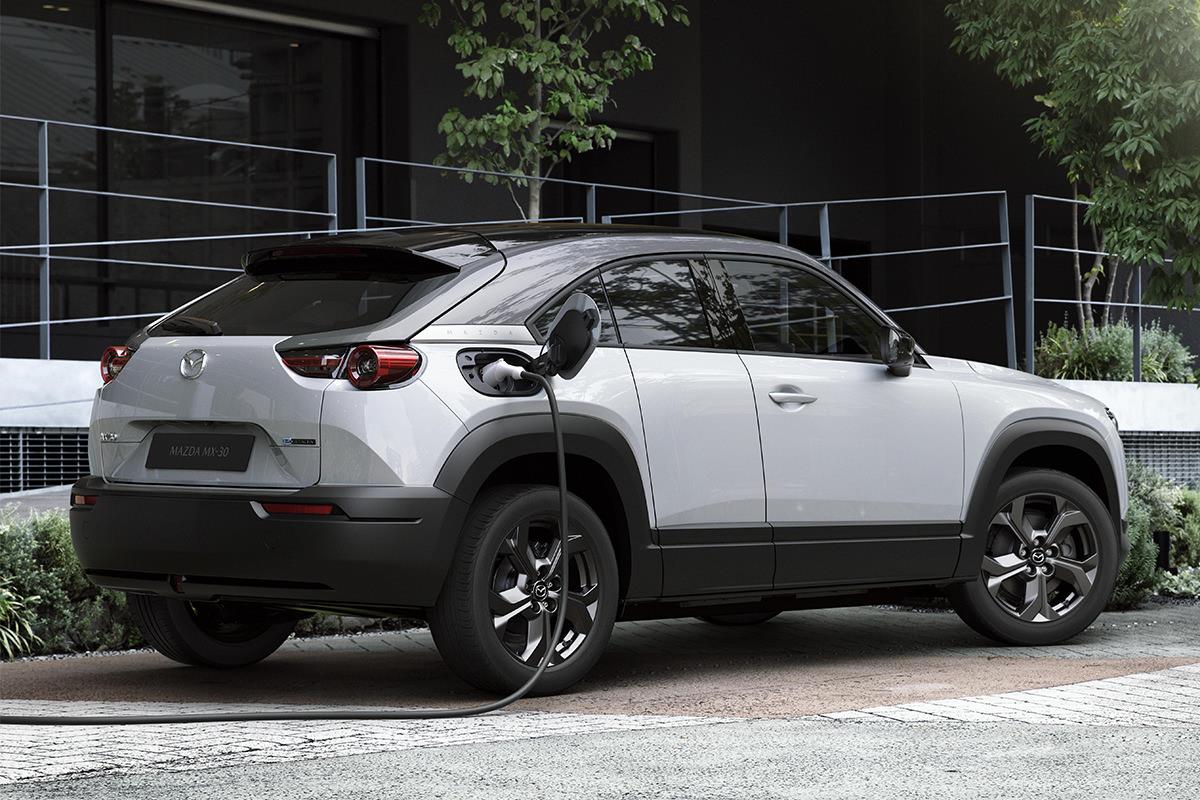 As you likely know, if you have ever had the privilege of getting behind the wheel of a Mazda car, Mazda is not an automaker to play it safe. Instead, the engineers and designers at the automaker are constantly innovating, creating new vehicles and features. Here at our Mazda dealership in Baltimore, MD, there is one upcoming vehicle that we are keeping our eyes on: the 2020 Mazda MX-30. This compact SUV will be the first all-electric vehicle manufactured by Mazda, and it will be game changing when it comes to design, powertrain, and technology.
Expected to hit car dealerships in the near future, the Mazda MX-30 will be the first Mazda vehicle to feature freestyle doors. These doors not only enhance functionality, but also open up a wide range of creative uses for the Mazda MX-30. Elsewhere, the famous KODO design for which Mazda is known will be expanded to this future vehicle. The designers created a "Human Modern" concept to express our daily joy with cars. The unique design is a true embodiment of KODO through an innovative approach to expression.
Mazda has always taken safety seriously in its new Mazda SUVs, and the MX-30 is no exception. In order to keep passengers and drivers safe, the vehicle includes the i-Activsense® suite of safety features. These include Smart Brake Support, a rigid body structure, and an as-of-yet unnamed technology that avoids deviation from the driving lane through monitoring the curb.
Here at our new and pre-owned Mazda dealership, we are not yet sure exactly when the Mazda MX-30 will be on our lot, but keep your eyes peeled to our website, or talk to a dealer for more information.